The initiative is part of a wave of similar legislation being proposed in other countries, based on the United Nations Guiding Principles on Business and Human Rights.
The Swiss political system prioritizes direct democracy over party politics. Major policy issues are decided in referenda which are held several times a year. A popular initiative allows Swiss citizens to request an amendment to the Federal Constitution. Supporters of an initiative have 18 months to collect 100,000 signatures before a vote can be held. To succeed, a majority of voters and of cantons need to vote in favour of the initiative.
The Responsible Business Initiative was created by the Swiss Coalition for Corporate Justice, made up of Swiss human rights and environmental organizations, religious groups and trade unions, including IndustriALL Global Union affiliates Syna and Unia. The initiative has broad popular support, including from 120 NGOs and all the country's churches. The coalition collected 120,000 signatures in less than a year, and submitted them to Parliament for the subsequent stages.
The initiative targets the activity of companies based in Switzerland, including multinational corporations that IndustriALL engages with, such as Glencore and LafargeHolcim. If the initiative succeeds, these companies, and all Swiss-based firms, will be legally responsible for human rights abuses and environmental violations anywhere in the world, caused by companies under their control. Victims of human rights violations and environmental damage will be able to seek redress in Switzerland.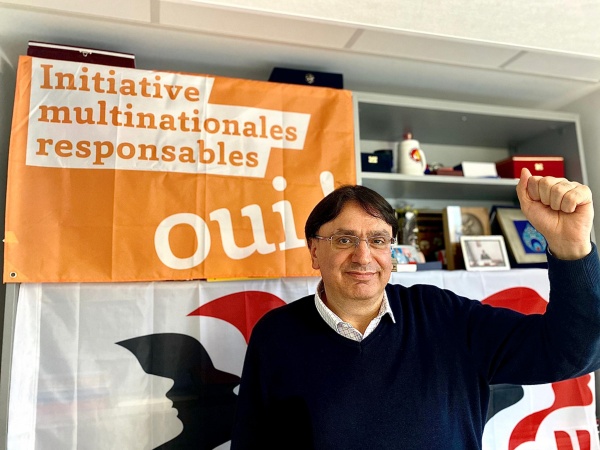 It has taken almost five years of continuous campaigning to bring the initiative to the vote. The corporate lobby is fighting hard against the initiative, saying it will make Swiss companies "guilty until proven innocent" for abuses anywhere in their supply chains, and open the door to "blackmail" by activists. Fearing that the initiative would impose crippling legal liabilities that will make businesses uncompetitive, the government initially recommended that the initiative be rejected, before developing a watered-down counter-proposal.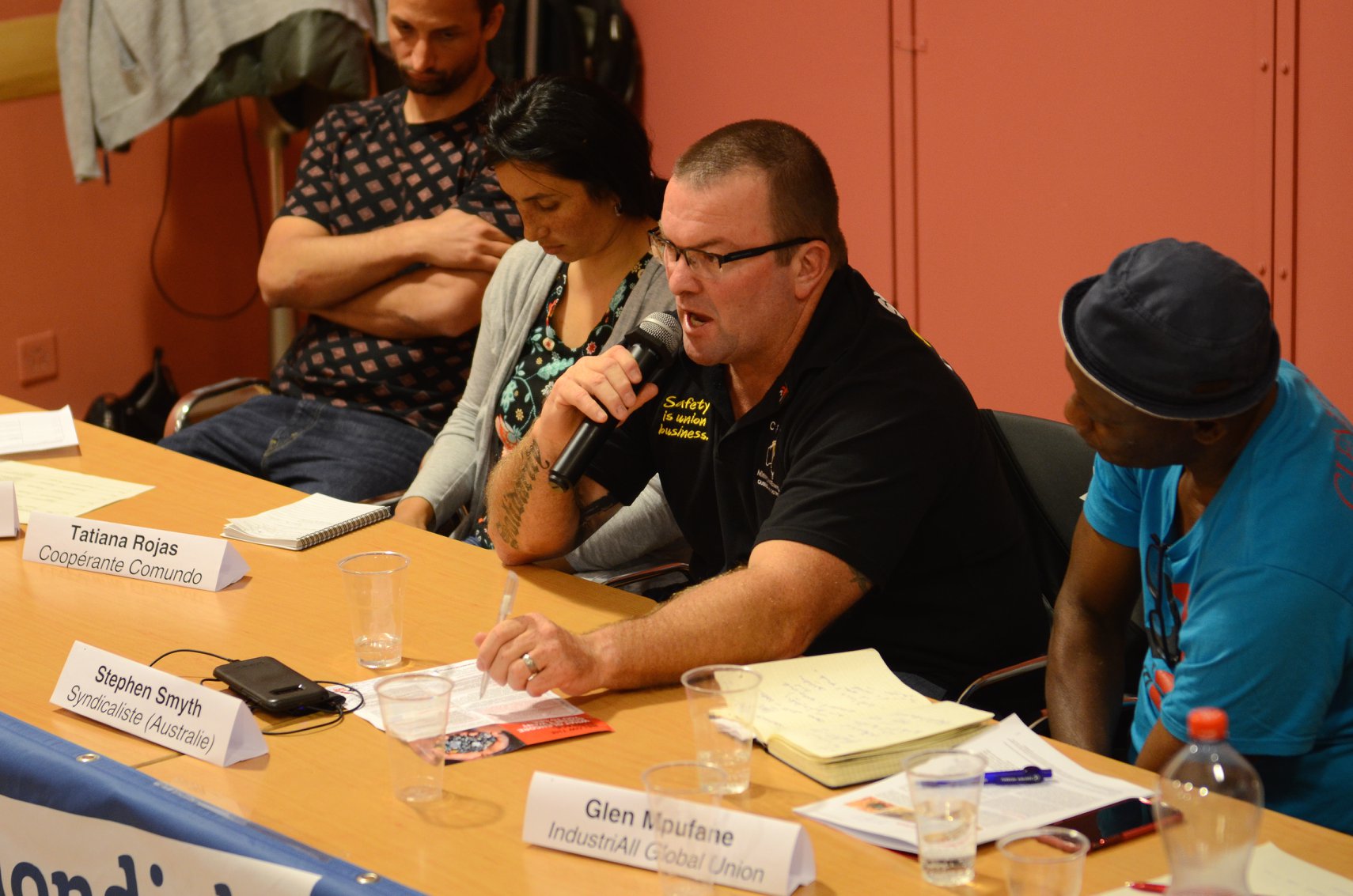 IndustriALL has been involved in the process of bringing the initiative to the vote from the beginning. In 2018, IndustriALL brought trade unionists from Glencore operations in Australia, Colombia and the Democratic Republic of the Congo to Switzerland to speak about the company's behaviour abroad.
As momentum builds towards to the vote, the distinctive orange flag of the campaign has appeared in windows and on balconies across the country, as people show their support.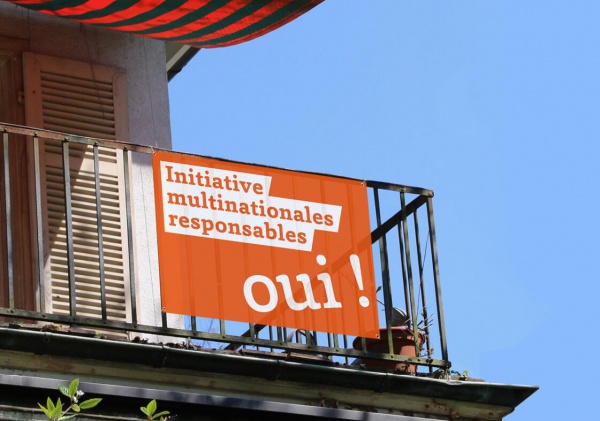 IndustriALL general secretary Valter Sanches said:
"For too long, multinational corporations have been able to hide their abuses behind a veneer of respectability, using plausible deniability whenever bad behaviour is highlighted. The Responsible Business Initiative is part of a global movement by unions and civil society organizations to hold companies responsible for their behaviour.

"Our message is this: we are coming for you. There is nowhere to hide. We will hold you accountable."
This article was previously published on IndustriALL Global Union